Looking for some great units for your classroom?? This is perfect! So many items for your classroom! 982 pages of resources for Grade 1 and 2 total price if bought separately $115 for ONLY $29.99!! What a deal!!
Very excited to be a part of the bundle with Educents! I know you will love my Character Study Unit! Use the posters and the graphic organizers with any book!
Watch the kids start making connections to their characters!
There are many other products in our bundle to get your kids learning!
Centers, printables, vocabulary, book studies, interactive notebooking and so much more
.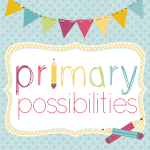 But that's not all! Since you are on my blog I would like to give you a chance to win something extra for free! Please follow me on FB and enter to win any item from my store Good luck!